A Comedic Look Beyond the Cloud Virtual Event

A Comedic Look Beyond the Cloud
YOU'RE INVITED to an exclusive virtual comedy event! Join New York's own comedians Tom Daddario, John Larocchia and others from Laughter Saves Lives for a hilarious and informative session on Veritas' proven, modern, and integrated platform that brings together Availability, Protection, and Orchestration.
One of the hallmarks of enterprise IT is its heterogeneity. With data spread across cloud, virtual, physical, as well as new and legacy workloads, many IT leaders are left wondering if their data is fully protected. As a result, these rapidly-changing, multi/hybrid-cloud environments demand a new approach that will protect the enterprise from the unforeseen or unknown.
Join us on November 17th at 4 PM EST to learn how implementing the right data protection strategy today can prepare you for the business demands of tomorrow:
Unified multi-cloud data protection capabilities that provide seamless protection from a single console
Powerful simplicity in our modern data protection UI without the sacrifice of protecting legacy workloads
Converging Availability and Protection with Orchestration and Automation to deploy a complete enterprise resiliency strategy
In the true spirit of the Comedy Club experience, a drink or food minimum is required–-but don't worry, our Platinum Partner NetX has you covered. All registrants will receive a $25 eGift Card for Grubhub or American Express so you can enjoy your favorite food or beverage during the event. Please select your option upon registering.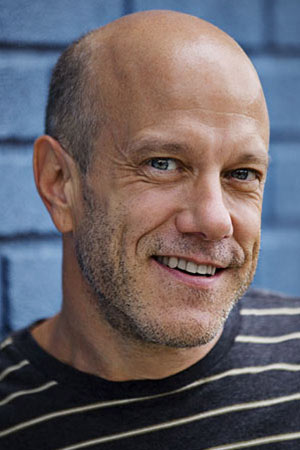 Bio
Tom Daddario
Tom Daddario has been a stand-up comedian in and around New York City for 15 years performing in The Comedy Cellar, Gotham Comedy Club, Stand Up New York, The Comic Strip, Broadway Comedy Club, New York Comedy Club and Dangerfields. Tom has been featured in the New York Times and Daily News and has been seen on Comedy Centrals "Michael and Michael Have Issues." He recently had a half hour special on Sirius/XM radio and played a principal character in the indie film "Night Bird" directed by Damian Chapa.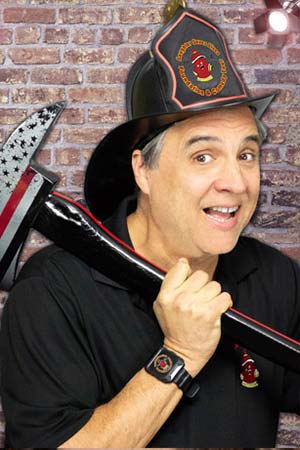 Bio
John Larocchia
John Larocchia has been a stand-up comedian for over 20 yrs. He was a NYC firefighter for 21 years, retiring in July of 2008. Over the years John has branched out from stand-up comedy to producing, acting, writing, hosting a radio show as well keynote speaking. At this time John is working on several key projects including a screenplay and book titled "Time to Laugh Again," a sitcom called "Suspenders" and his LAUGHTER SAVES LIVES Comedy Tour.
Thanks to Laughter Saves Lives, proceeds from this event will go towards assisting First Responders who are trying to overcome financial hardship due to an unforeseen tragedy or illness.
Tuesday, November 17th at 4 PM EST hosted by Veritas & NetX